Who We Are?
Stein Freight, is a new and dynamic actor of international freight business. Although the company is newly started; Stein performs a systematic service by a well trained and educated group of professionals. This group of professionals are always ready to respond your freight and logistics needs with tailor made solutions. Sustainability, reliability and durability is the best concepts to describe Stein's business perspective. Stein knows very well that making the difference is a key factor to be your choice; thus we do not have customers and clients, but we have business partners. We act as your internal logistics / freight department, so you can focus on your main business. Please contact(link) our our professional staff for your own tailor made freight solutions and start saving your capital and energy to focus on what you're really supposed to do.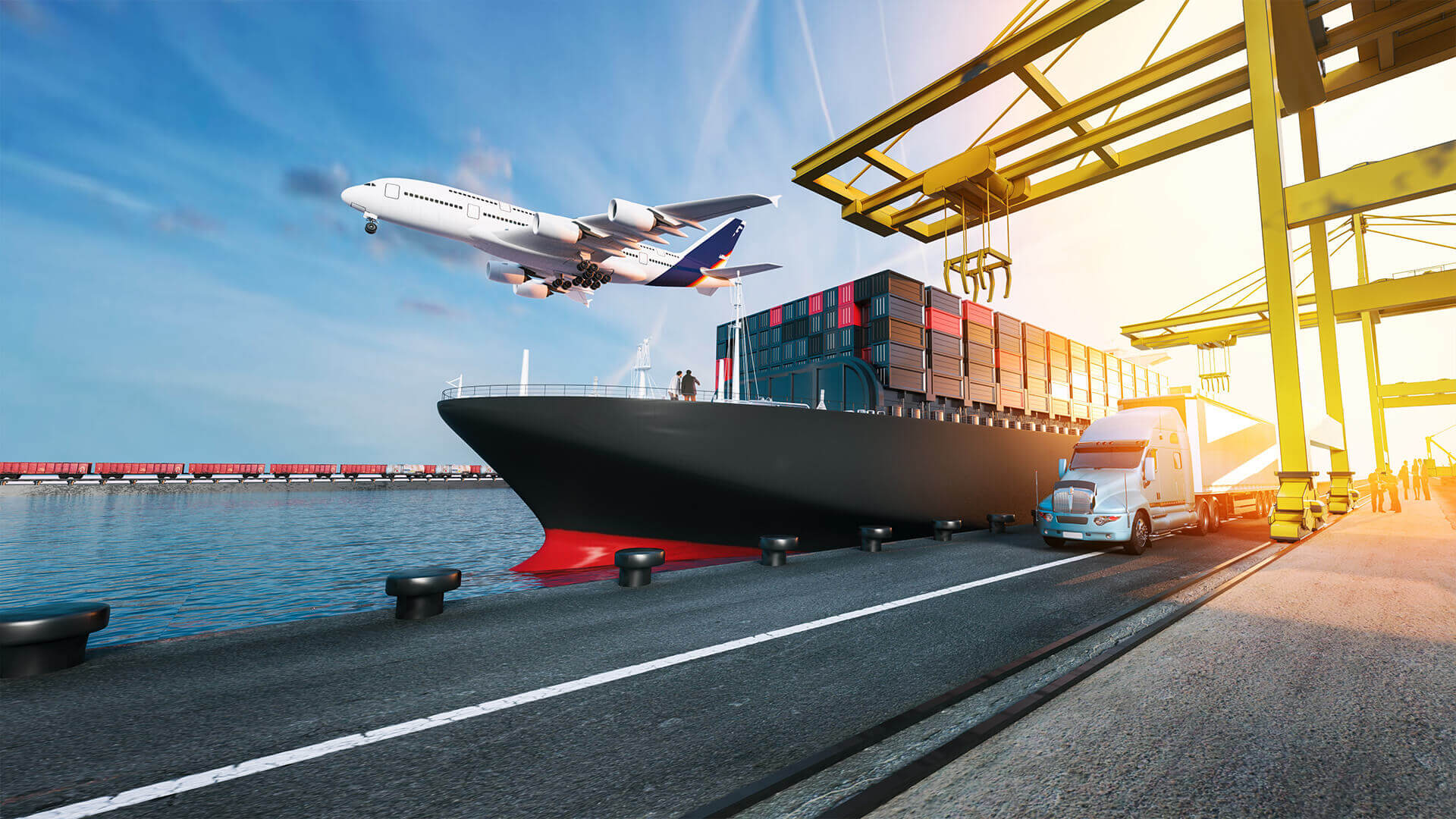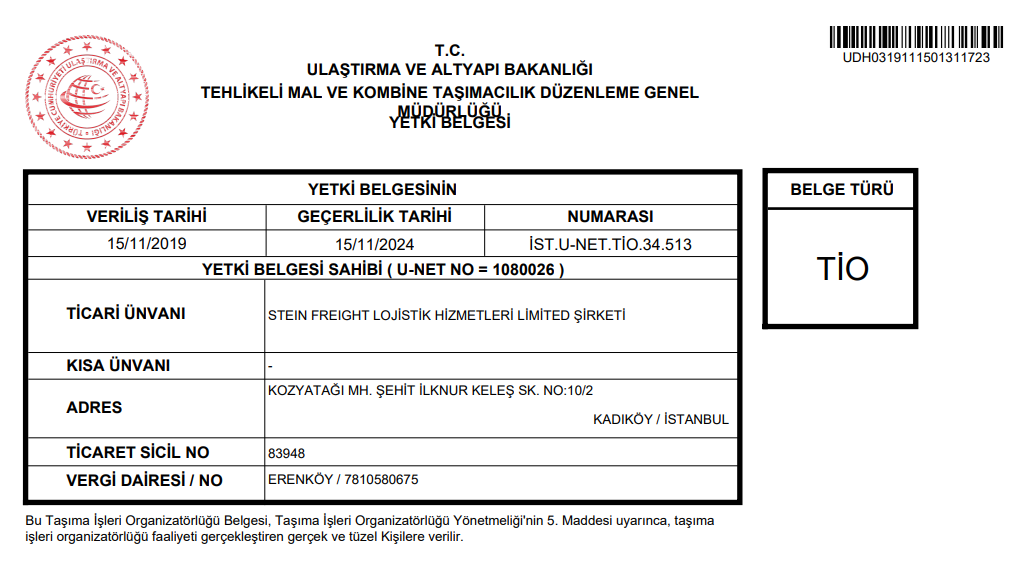 We are registered to Turkey Ministry of Transport & Certificated Freight Forwarder
Our vision;
Add value to our partners' businesses and make your clients delighted about our service field.
Our Mission;
To be the most preferred freight forwarder especially by the companies who export cargoes with high added value and maximize our reputation in the market.
OUR INTEGRATED MANAGEMENT SYSTEM POLICY
During our activities, we undertake that all our employees implement and maintain Integrated Management which is created by taking into consideration the applicable conditions of the relevant standarts.
In order to carry out this commitment, we organize our business process as following principles;
To provide safely access to the information assets of shareholders and oneself,
To be aware of the risks on the integrity, accessibility and the confidentiality of all kinds of informantion assets belonging to our company, our customers, joint ventures and suppliers and to manage all risks,
To protect the credibility and brand image of the corporation,
To apply necessary sanction in case of information security violation,
To provide full participate in information security and to raise high awareness of information security in every part of the company.
To make the information a structure that continuously imporves, devolops and not allow the emergence of new risks,
To keep the service continuity and efficiency at the highest level in our products and services, with customer-oriented and innovative approaches, by incorporating the best applicable techniques into our business processes,
To create, implement and execute an integrated management system with the purpose of achieving the highest performance in our processes; to determine the necessary improvements by constantly checking the performance criteria and process activities, and to realize the applicability conditions of the activities,
To encourage leadership and employee participation in all our processes with a participatory and pluralistic management approach in our institution, and thus to continuously improve our business processes,
In relations with shareholders, by adhering to laws and ethical rules; to keep the promises by acting honestly and transparently, acting with the principle of "Respect for Information", "Respect for Human Being", "Respect for the Rights and Privacy of Persons" and "Respect for the Environment"; to be a pioneer and an example in the virtues of reliability, consistency,
To effectively manage customer feedback, to eliminate transactions that do not create value, to provide timely service with the effective use of resources,
To determine the expectations of our internal and external customers, suppliers and all other relevant connections, society and shareholders by using technological opportunities in corporate communication with a timely, fast and effective system, to meet them in a balanced way, to support continuous improvement, learning and innovation, to adopt the approach of excellence,
To comply with all customers' clause and legal obligations relevant standarts,
To provide input the reliable data for continuous improvements, measuring with systems and correct method